Buying a car is one of the most exciting and important decisions in your lifetime. However, it can also be confusing, overwhelming, and stressful if you don't know how a thing or two about vehicles. This is quite true, especially when you're planning to get your hands on a used Volkswagen Beetle! Before you get behind the wheels, you have to consider many things, and here are ten of them!
1. Know The Types of Volkswagen Beetles
First things first, you have to decide on what VW Beetle car to buy. Every available option is good, making it a little confusing at first. If you want a sleek ride that screams modernity to it, the 2019 Volkswagen Beetle Convertible is perfect for you! Do you prefer an older look that brings you back to the past? The classic bug that never fails to impress. The type of beetle you get will also hint at how the previous owner used it.
2. Do Your Research
The worst thing you can do as a buyer is to be uninformed. You might waste money if you don't understand the very thing you plan to buy. Research doesn't have to be extensive. Just make sure you have a way to know if the car works or not.
3. Prepare for Inspection
Now that you've done your research, you have to get ready to put it to work. During the day of the test drive, bring a:
Small magnet to uncover excess body filler.
Screwdriver to check for rust.
A flashlight to check underneath the car and dark sections.
4. Inspect the Engine
Aside from rust, you should also check the engine. Inspect the oil, transmission fluid, and brake fluids for any leakage. You want to ensure that it's working properly since VW Beetle engines tend to be pricey! In addition, it will also benefit you to perform a compression test for warp heads and cylinder bleeding.
5. Check For Rust Damage
It is crucial to check for rust damage before buying the car. You can do this by lightly poking under the doors, along with the frame of a car's body and in-between wheel rims. Generally, a small amount of rust shouldn't be a deal-breaker. However, if it's all over the vehicle or essential parts are covered, you might want to think twice! Any sign of corrosion poses a risk of the car having some issues the seller might not disclose.
6. Beetles Have Limited Backseat Room Because of the Design
This is one of the biggest downsides to Volkswagen Bugs. If you're planning on transporting a group or need to stuff things in the back seat, you will have problems. Know what to expect! These cars are designed with only two adults and their luggage in mind.
7. Volkswagen Beetles Can Be Expensive to Maintain
As if to reflect on its sophisticated design, VW bugs can also break your wallet through upkeep costs! The parts can be pricey, and the labor will incur costly professional fees. So even if you're getting a good deal for a used bug, make sure you're prepared for repairs and modifications in the future.
8. Examine the Floor Panels
The floor panels are the metal sheets that cover the bottom of the car. If they're dented and bent, this might be a sign there was flood damage to the vehicle in some way. When you take a test drive, be sure to look for any leaks near or under the pedals as well!
9. Volkswagen Bugs Are Not That Fast
If you're looking for race-winning speeds, a Volkswagen Bug is not the car for you. You must understand that these cars were built to impress people with their appearance. Don't expect to win any drag races with it!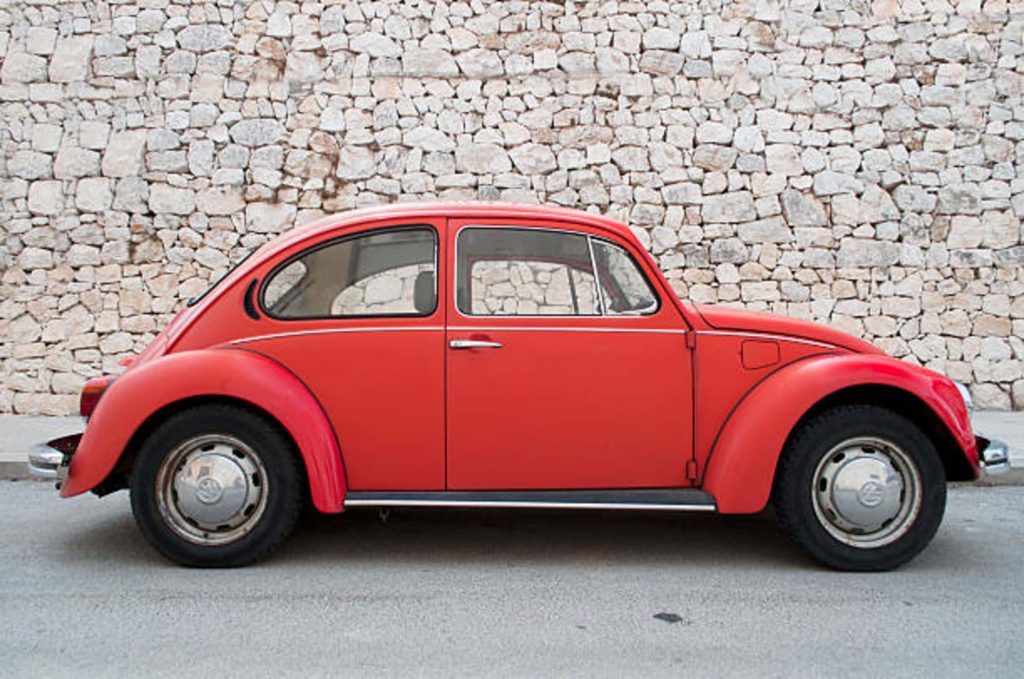 10. Volkswagen Bugs are Durable
In exchange for mediocre speeds, Volkswagen beetles are known for their longevity. It's obvious, considering they've surpassed many eras and undergone dozens of changes. Don't be surprised to see a VW Bug with more than 150,000 miles on it! So if you're looking for dependable transportation, even if you're just buying a used vehicle, a Volkswagen bug will never disappoint.